Cycling
Cycling in Tampere
Cycling is the fastest option for travelling less than three kilometres in Tampere. It's easy and affordable, and on top of that, cycling increases physical and mental health. If the journey is too long to cycle, you can park your bike close to tram, bus or train station, and the journey can be continued by public transport.
There are over 700 kilometres of cycling routes in Tampere and new ones are built and renovated every year. It is worth improving the routes, as the number of cyclists in Tampere has continued to grow steadily throughout the decade. Tampere's new strategy, The City of Action, aims to increase sustainable mobility. In addition, Tampere has a Sustainable Urban Mobility Plan (SUMP)  (in Finnish) rewarded by the European Commission.
Current cycling maps can be found here. You can also plan your trip by using Nysse's route planner. All cycling maps can also be picked up from Service Point Tampere in Frenckellinaukio 2B.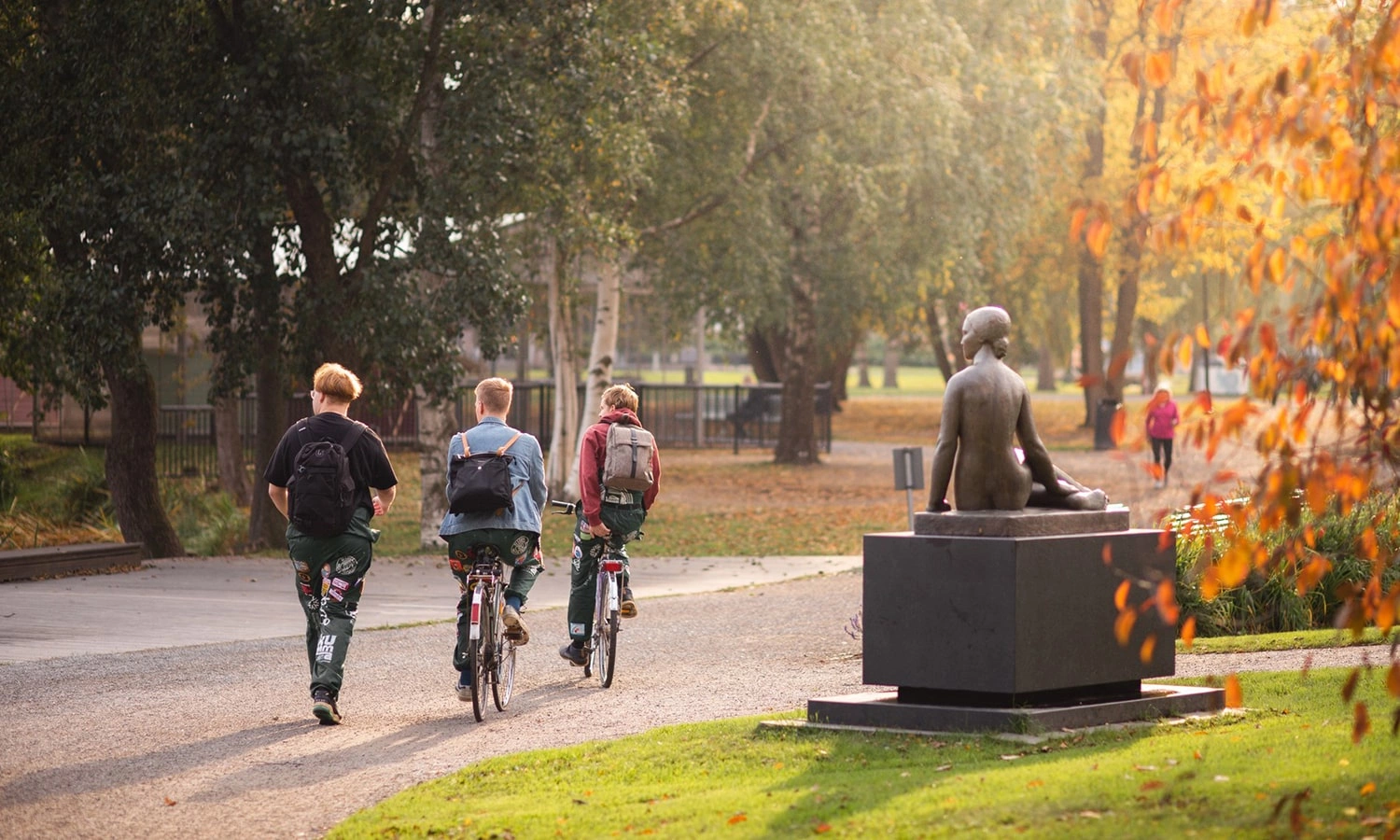 Tampere city bikes
City bikes offer a quick and inexpensive way to move from one place to another. The network reaches every campus. For use, you need the Tampereen kaupunkipyörät application, through which registration and payment is handled. The city bikes will be in use from 15 April to 31 October. More information about the city bike station network and pricing can be found here: City bikes - Nysse, Tampere regional transport
Price list (season 2022)
4 €/day (24h)
7 €/month (30 days)
25 €/season (until 31 October)
If you live at TOAS, you should take advantage and rent electric bikes for discounted price. More information: Electric bike collaboration to TOAS residents - TOAS (season 2022)
Bike touring
Pyhä-Näsi bike travel route
Pyhä-Näsi is a tourist route specially designed for cyclists. Enjoy amazing scenery, taste locally grown food, see culture and find abundance of beautiful Finnish nature! You can choose ready-made routes of different lengths or design your own. You can also make your trip easier by cruising some of the way with Hopealinjat boats or use the local trains.
More information: Laketrails – Lakeland Lake Trails! (jarvienreitti.fi)
(Iso-Vilunen skate-, BMX- ja trial-biking park
Iso-Vilunen former gravel collection site is now a versatile hobby park with high-quality skateboarding, BMX bicycle and trial bicycle tracks. Iso-Vilunen is located in Viiala, near Kaukajärvi and Messukylä, and the place can be easily reached by bus. The street address is Vilusen puistokatu 24.)