Public transport
The instance responsible for public transport in Tampere is Nysse (Tampere Regional Transport).
Students are provided with a discount on the use of public transport. Student discount is available for all over 25-year-old students who have proven their right to the discount by proving their identity and a valid university student card or a student card of the Matkahuolto Ltd or VR (the state's railway company). If the student is over 30 years old, he/she must provide a student certificate filled by his/her institution and favourable decision of Student Financial Aid of Kela. Students under 25 years old are regarded as youth and they receive the youth discount. More information on the discounts can be found from Nysse's website ›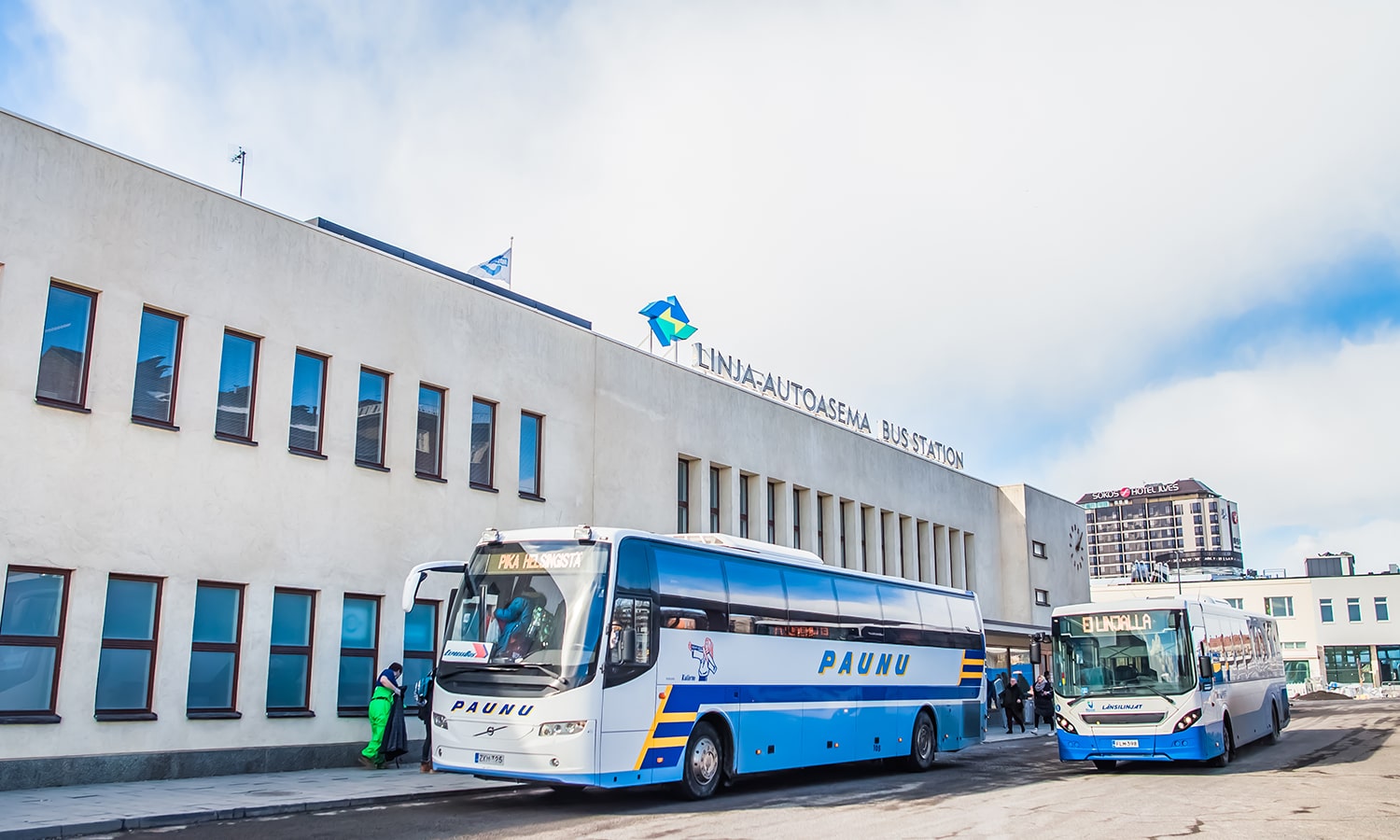 Photo: Laura Vanzo, Visit Tampere
The discounts are usable when the student has a Tampere travel card. You can obtain a personal travel card, if you have a Finnish social security number. The customer information will be filed to the customer register. You can buy the card from the Nysse customer service. Your id will be checked when applying the card. More information on how to acquire a card can be found here. The travel card can be loaded in kiosks and markets all around Tampere.
Applications
Tampere public transport has many Internet-based applications that help you with timetables and finding the right bus connections. All the bus timetables can be found from Nysse's Timetables website.
Repa Reittiopas Journey Planner helps you to browse bus routes and gives you advice on the best public transport connection to your destination within city traffic. More information on how to use the Journey Planner can be found here.
Lissu Liikenteenseuranta Traffic Monitor is a service that enables you to monitor Tampere bus traffic in real time and view predicted bus arrival times on stops. There is also a mobile version available that you can download to your smartphone. Additional information and guidance on how to use the Traffic Monitor is available here.